Your Source for Affordable Car Insurance in Richmond, RI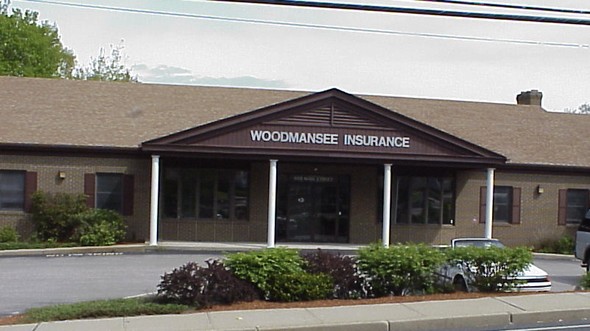 In the late 1950's Ralph Woodmansee was driving a truck for DeCiantis Dairy selling milk door to door. Milk was beginning to appear on the shelves of groceries stores and Ralph could see that home delivery of milk was a dying industry. Mr. Frank Briggs, a fellow Grange member, offered Ralph a sales job with his insurance agency. After a short time with Mr. Briggs, Ralph knew that he wanted to own his own agency.
In 1960, he wrote letters to ten insurance carriers explaining his situation and asking for an agency appointment. Five of those carriers were willing to take on a young go-getter and Woodmansee Insurance began from Ralph's home and a small office in Exeter, RI. The staff consisted of Ralph and one employee.
The staff grew as the business became more successful and had outgrown the home office, and rented space in Wyoming. In 1985, the current home of Woodmansee Insurance was built. By then the agency was offering a full line of personal, business, and financial products including specialty programs for volunteer fire departments and ambulance cores, agricultural fairs, and duckpin bowling centers in Rhode Island and Connecticut.
In 1990, Woodmansee Insurance made a major investment in its group of loyal employees, creating an Employee Stock Ownership Plan. Today, the employees of Woodmansee Insurance own approximately 35% of the company. This shared ownership gives our staff a sense of pride in their work and great incentive to provide the best customer experience every time you need them.
Our 'family' at Woodmansee Insurance has over 250 years of cumulative experience at the agency, with an average tenure of over 17 years. Our expertise and dedication to each and every one of you is the catalyst which continues to drive the success of Woodmansee Insurance each and every day.
Woodmansee Insurance's commitment to our clients and community has enabled us to be a success for over 50 years. Our clients are treated like people, not policy numbers. If you are a current member of Woodmansee Insurance, we thank you for trusting us to help you prepare for the 'what ifs' of life. If you are looking for an insurance agency where people are the driving force to our success, give us a call and we will use our experience and integrity to serve you to the best of our ability!